A heartfelt reflection from my wife Bernadette on her feelings on ANZAC day.

Lest we forget.
Michael
bernadette rowley

I'm going to stray from the theme of this blog on this very special day- Anzac Day- with an examination of the modern Anzac Day and its relevance to our society.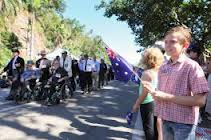 The spirit of our Anzacs can be felt in all kinds of shrines and monuments but would these brave heroes approve of the country we have created? What kind of Australia were they fighting to preserve? What principles were important to the Anzacs and do these values still resonate today?
Many would say that our response to the sacrifice of the Anzacs is to appreciate and enjoy the freedom they fought to preserve. We don't have to look far in today's world for reminders of what our fate may have been but for the ultimate sacrifice of our forebears. But have we truly created the modern Australia that the Anzacs might have dreamed of?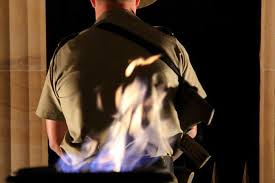 Our society is becoming increasingly…
View original post 446 more words